Back to top
Mainstreet Village Independent Living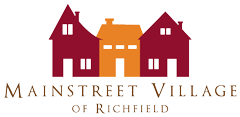 Mainstreet Village Independent Living
7601 Lyndale Avenue South
Richfield, MN 55423
Map
Mainstreet Village of Richfield provides independent senior living, assisted senior living and memory care. Mainstreet Village offers an attractive, welcoming and vibrant community where residents can choose from a mix of housing options, services and amenities that provide them with as much or as little assistance as they need.
See brochure for pricing.
Life Enrichment Coordinator to assist residents in planned activities and trips
Scheduled transportation for shopping, outings, events, activities and medical appointments
Located on a bus line
24-hour controlled access entry
Camera-monitored areas
Over 20 different floor plans and a variety of pricing options available
Month-to-month rental agreement
Handicap accessible
Smoke free living environment
Small pets welcome in most apartments
Heat, water, trash pick-up and recycling included in rent
Two complimentary laundry rooms on each floor
Heated underground and off-street parking available
Car wash area
Lunch and dinner with several menu options, served in a sunny and spacious dining room with fireplace
Complimentary coffee daily
Community room and fitness center
Library with computer and internet access
Outdoor patio and sitting areas
Guest room available
Hair salon
Spiritual Care Program, including nondenominational worship services and pastoral counseling by site pastor
On-site professional management
APARTMENT AMENITIES
Large windows allowing for natural light
Large, open floor plans with ample cabinets and closets
Light, neutral décor
Full kitchen with refrigerator, stove, dishwasher and microwave
Walk-in closet
Individually controlled heating and air conditioning
Pull cords in bedrooms and bathrooms monitored 24-hours
Safety grab bars in bathrooms
DINING SERVICES
Residents can enjoy multiple menu options served in the sunny, spacious and comfortable independent living dining room.
RECREATION AND SOCIAL PROGRAMMING
Mainstreet Village offers a variety of recreational, religious, educational, cultural and social programs. Residents are actively involved with staff to plan activities that enhance their quality of life. We design our programming to meet the physical, emotional and spiritual needs of our residents. Residents may participate to whatever extent they desire.
FITNESS AND WELLNESS
Mainstreet Village has a partnership with Live2BHealthy® for on-site senior fitness activities several times per week. View Class Schedules. SilverSneakers® and Silver&Fit® members welcome. If you would like to see our seniors in action or learn more about the program please click the link here. Or check out our video featuring Mainstreet Village residents here.
SPIRITUAL CARE
Mainstreet Village provides a spiritual care program, including nondenominational worship services and pastoral counseling by a site pastor that fosters a caring and inspirational community.
TRANSPORTATION
Handicapped-accessible transportation is provided to take residents shopping, to restaurants, on outings, to activities, events as well as to medical appointments on Wednesdays between 9am and 3pm within a 5-mile radius. Additionally, Mainstreet Village is located directly on the Metro Transit bus line with a stop at the corner of the building.
Floor Plans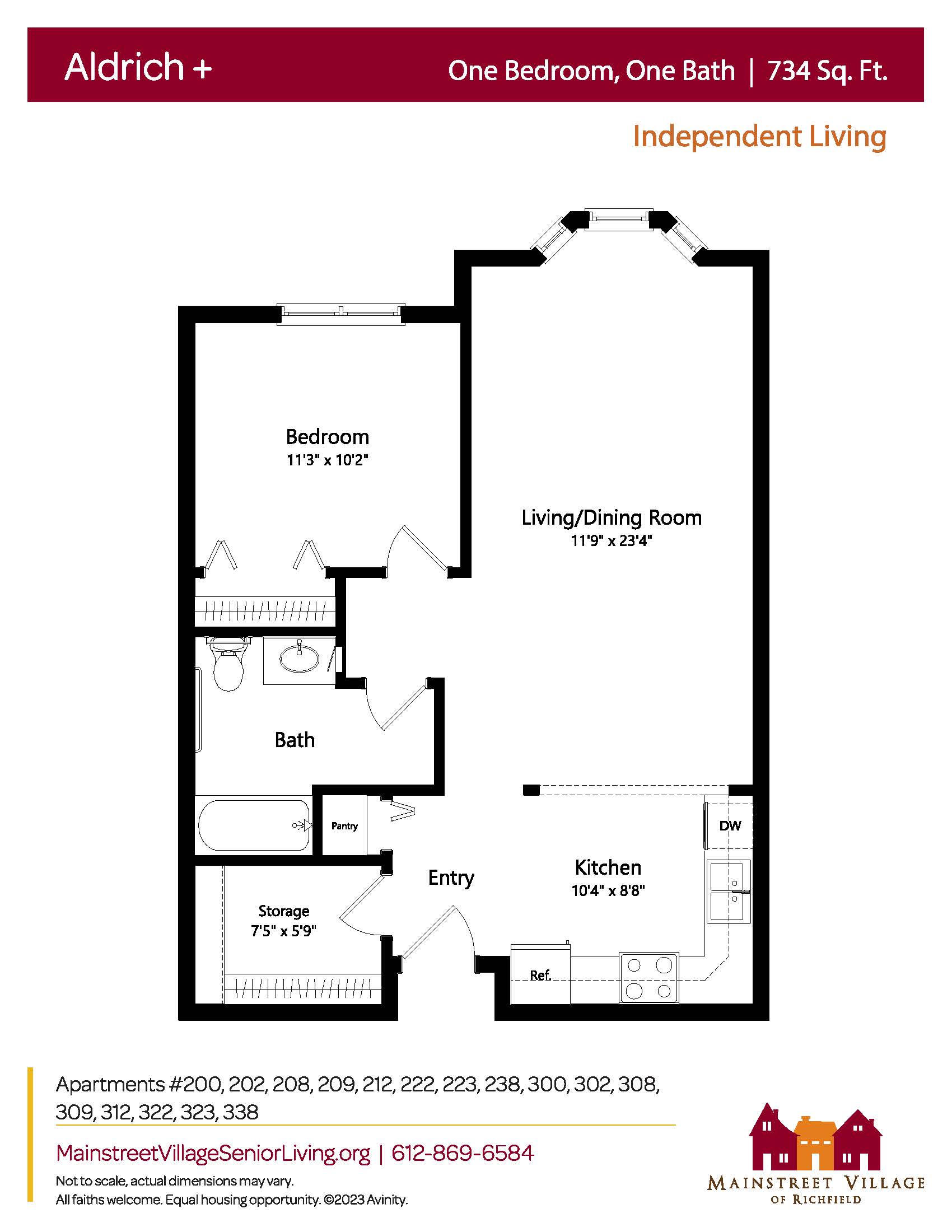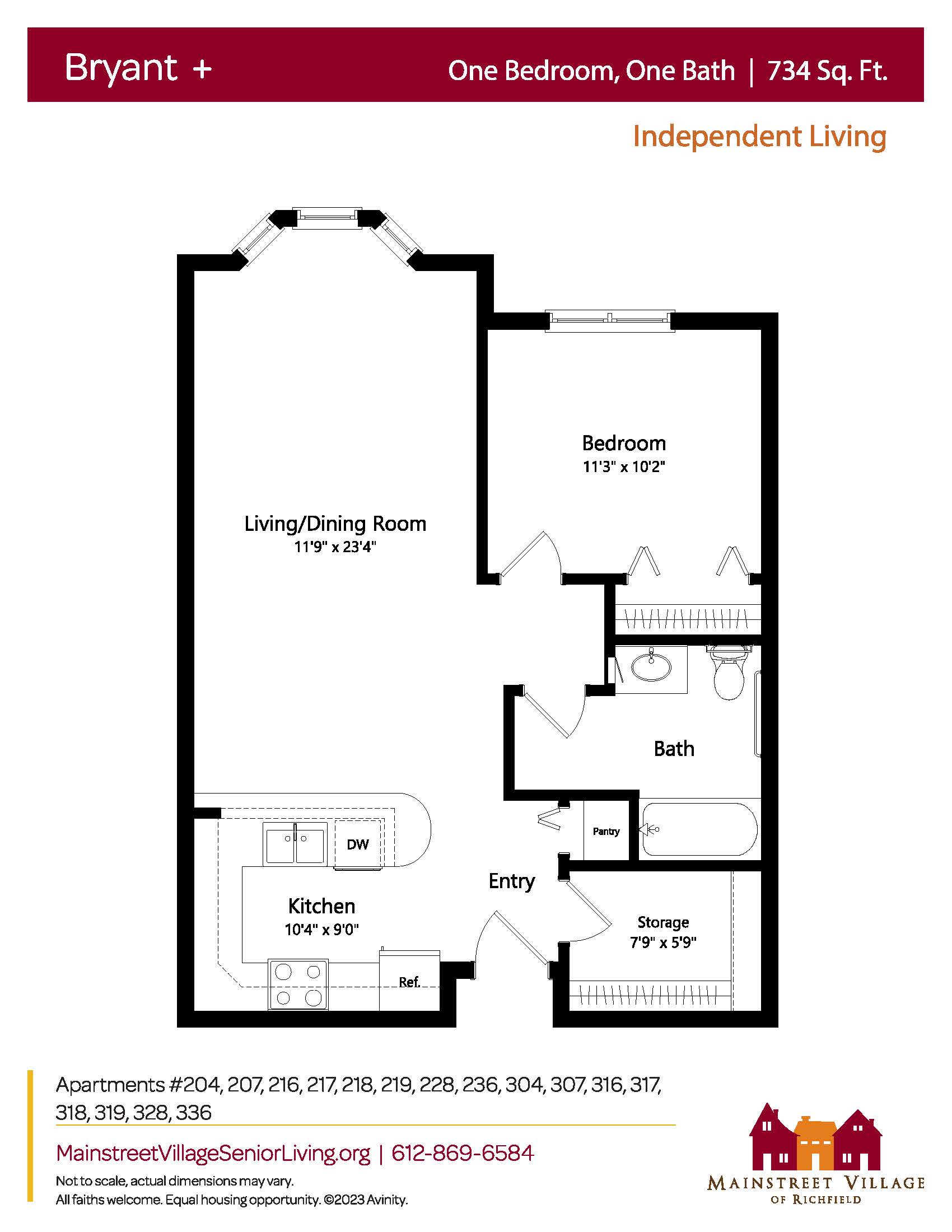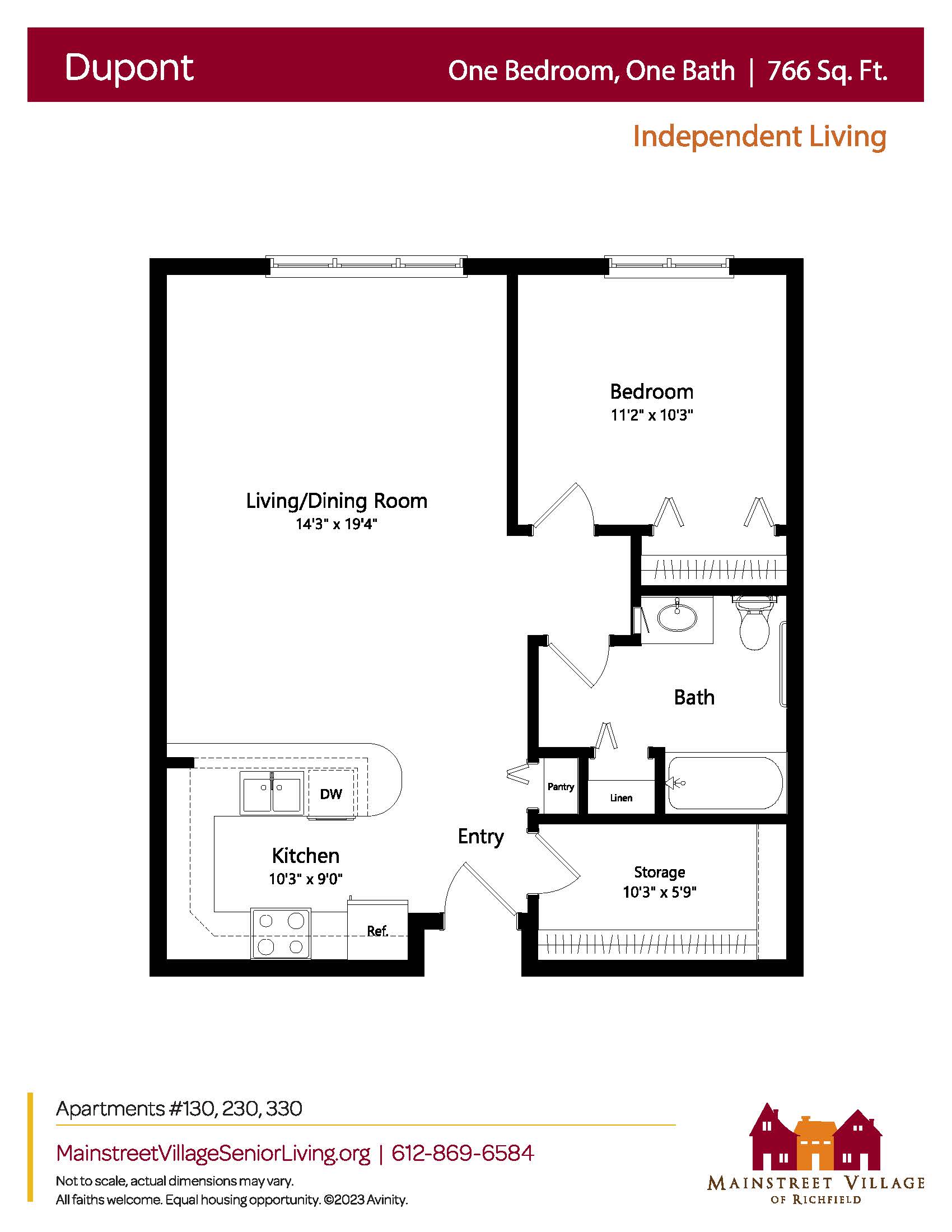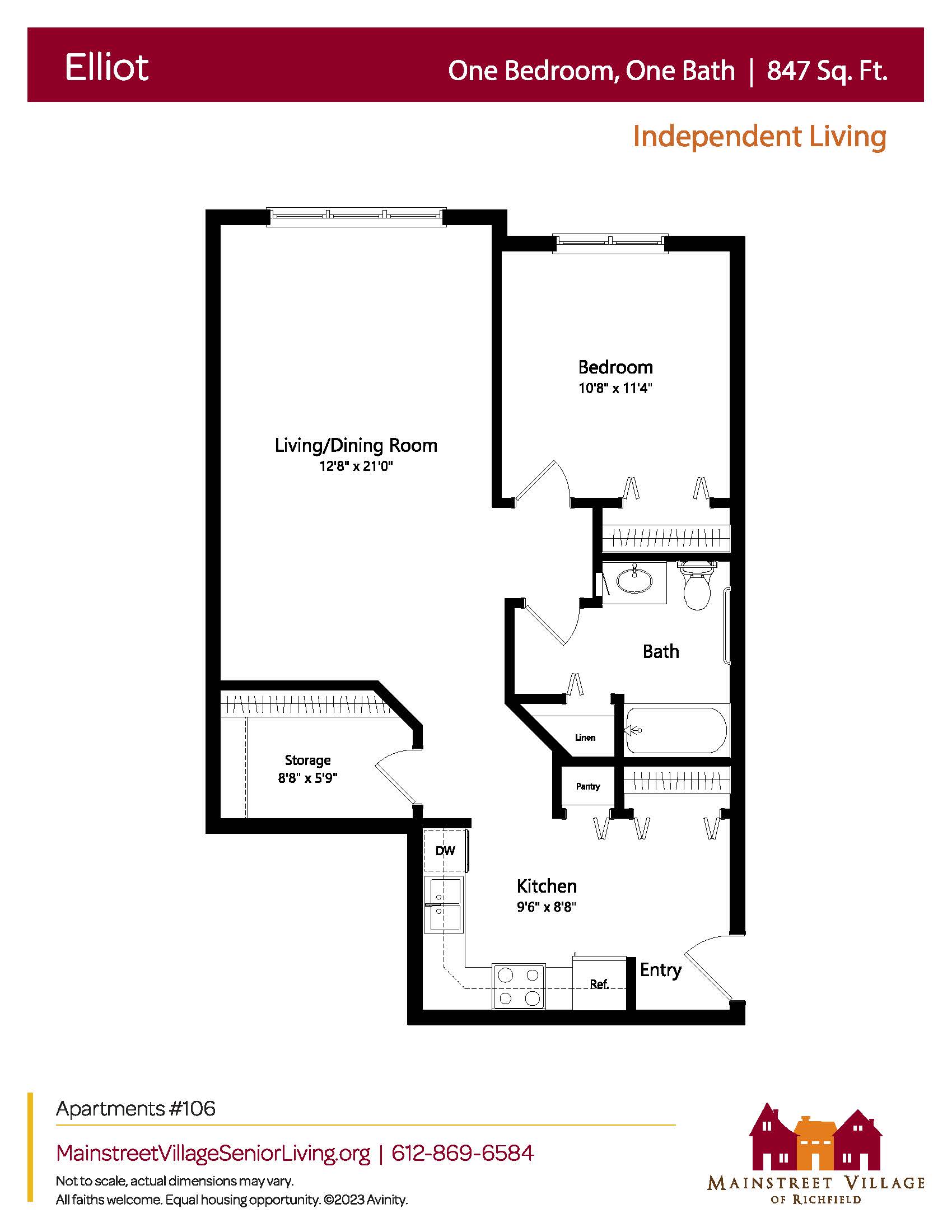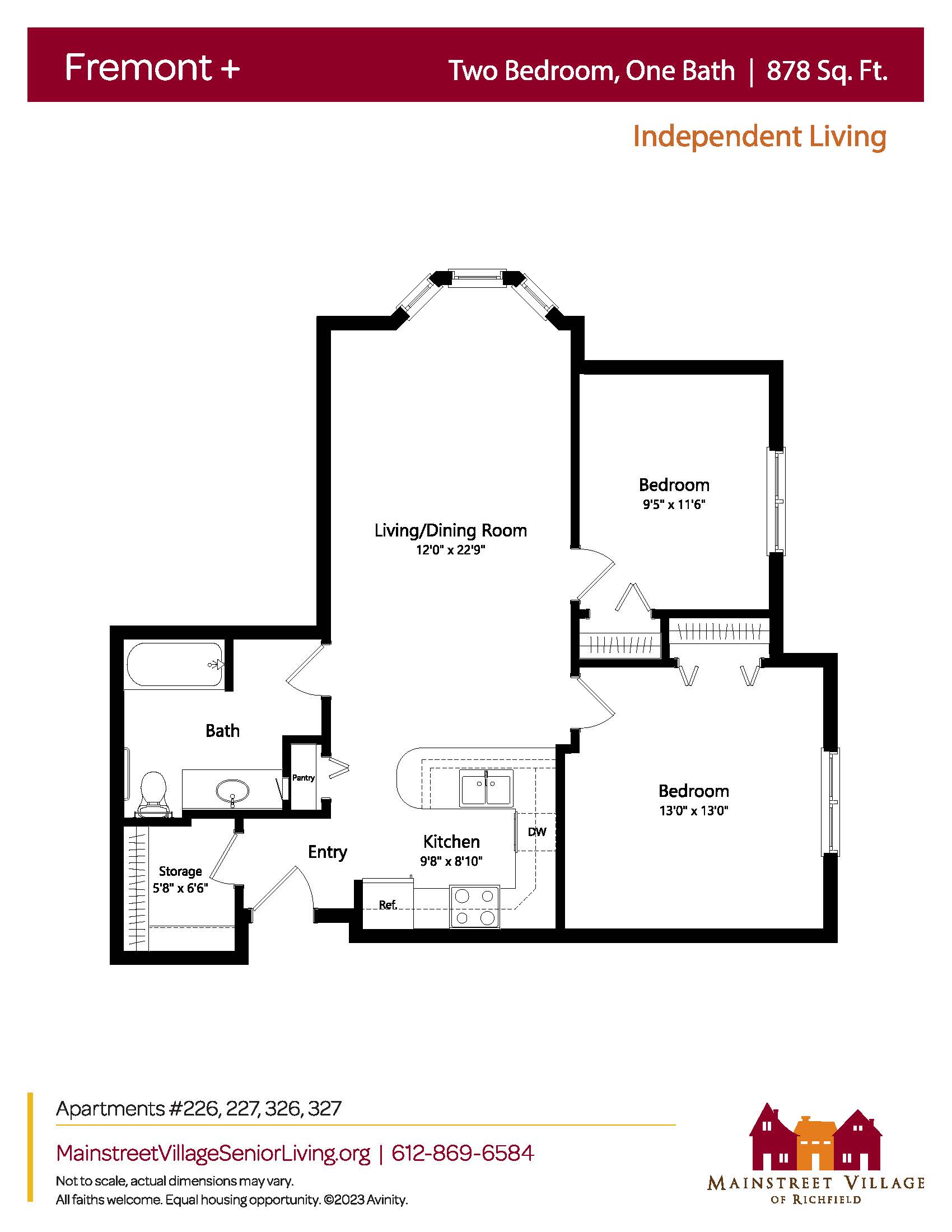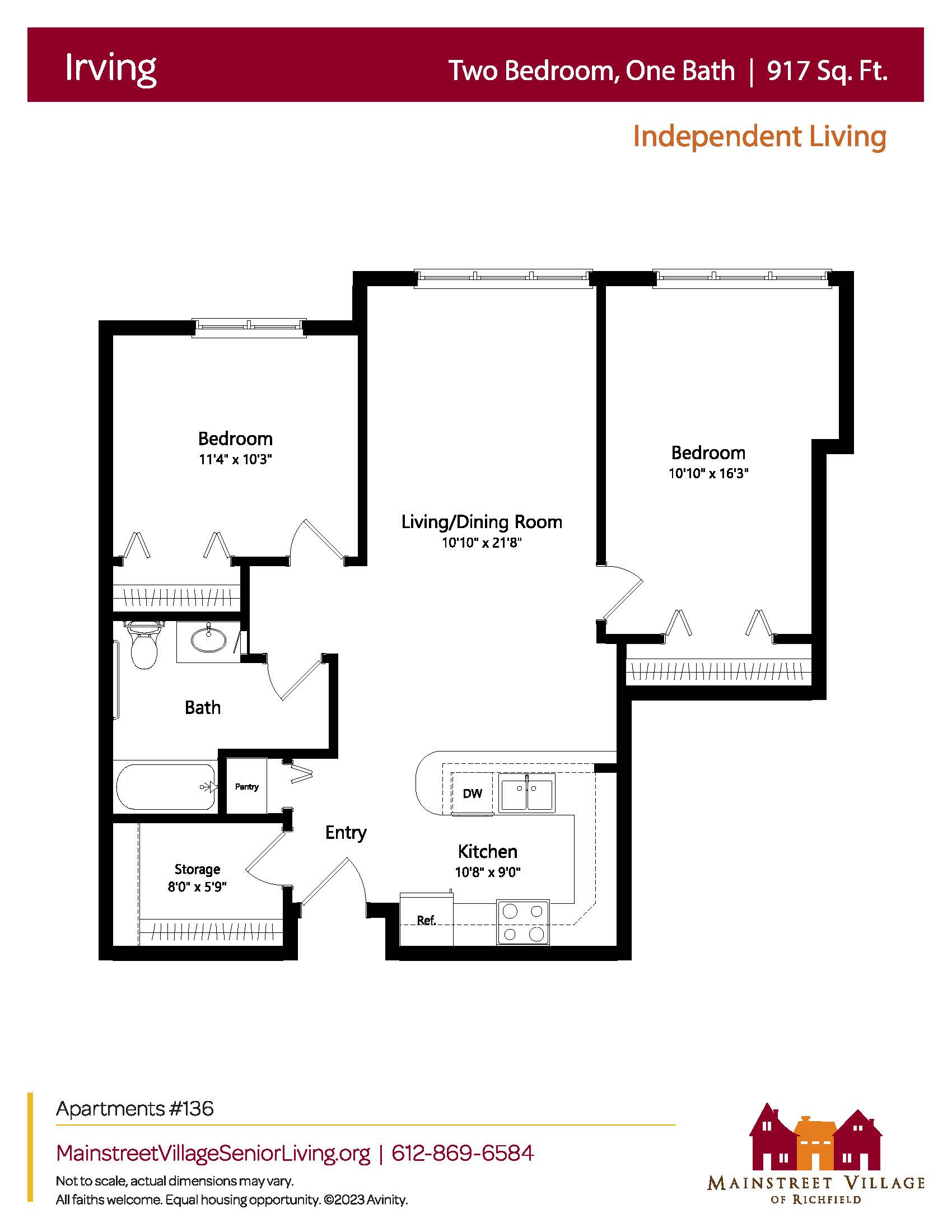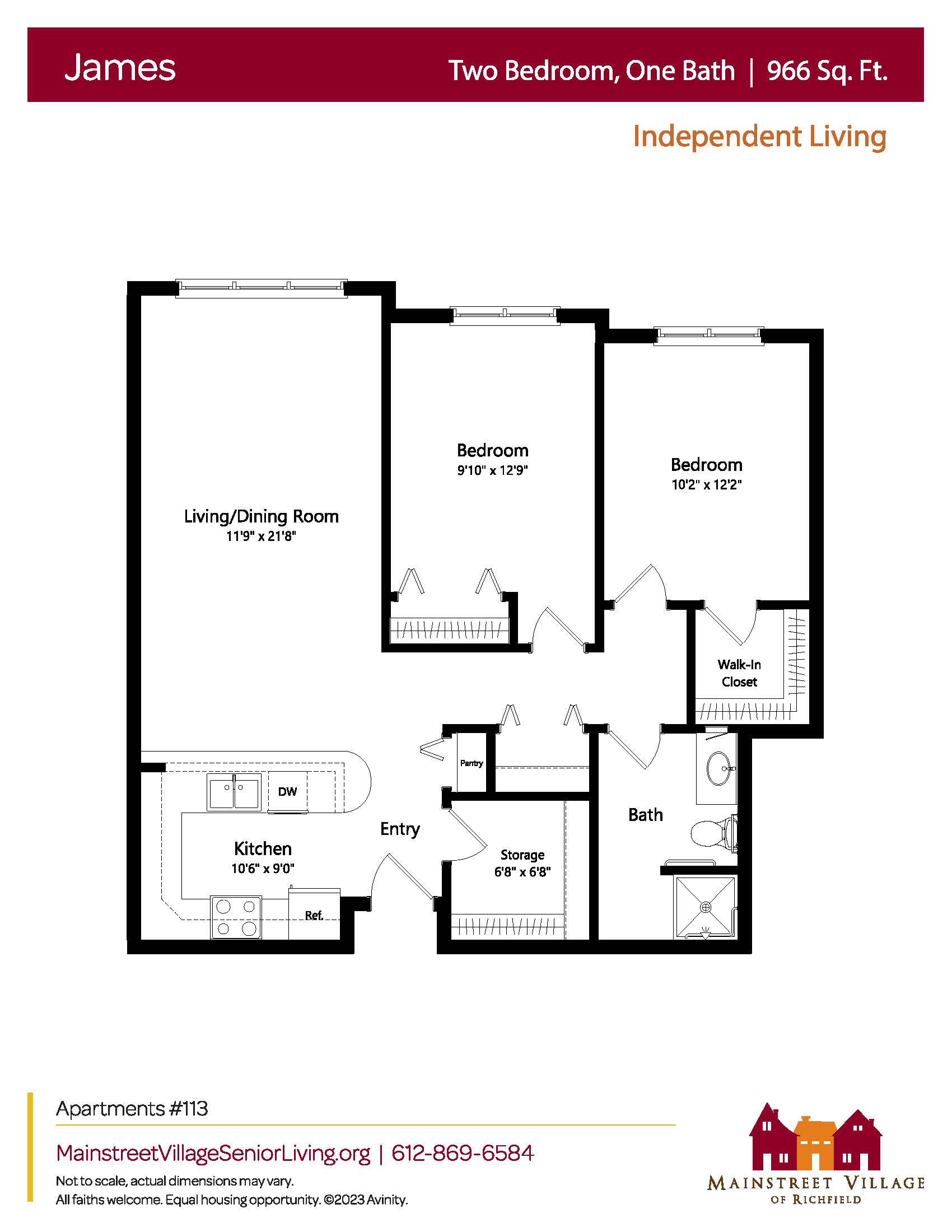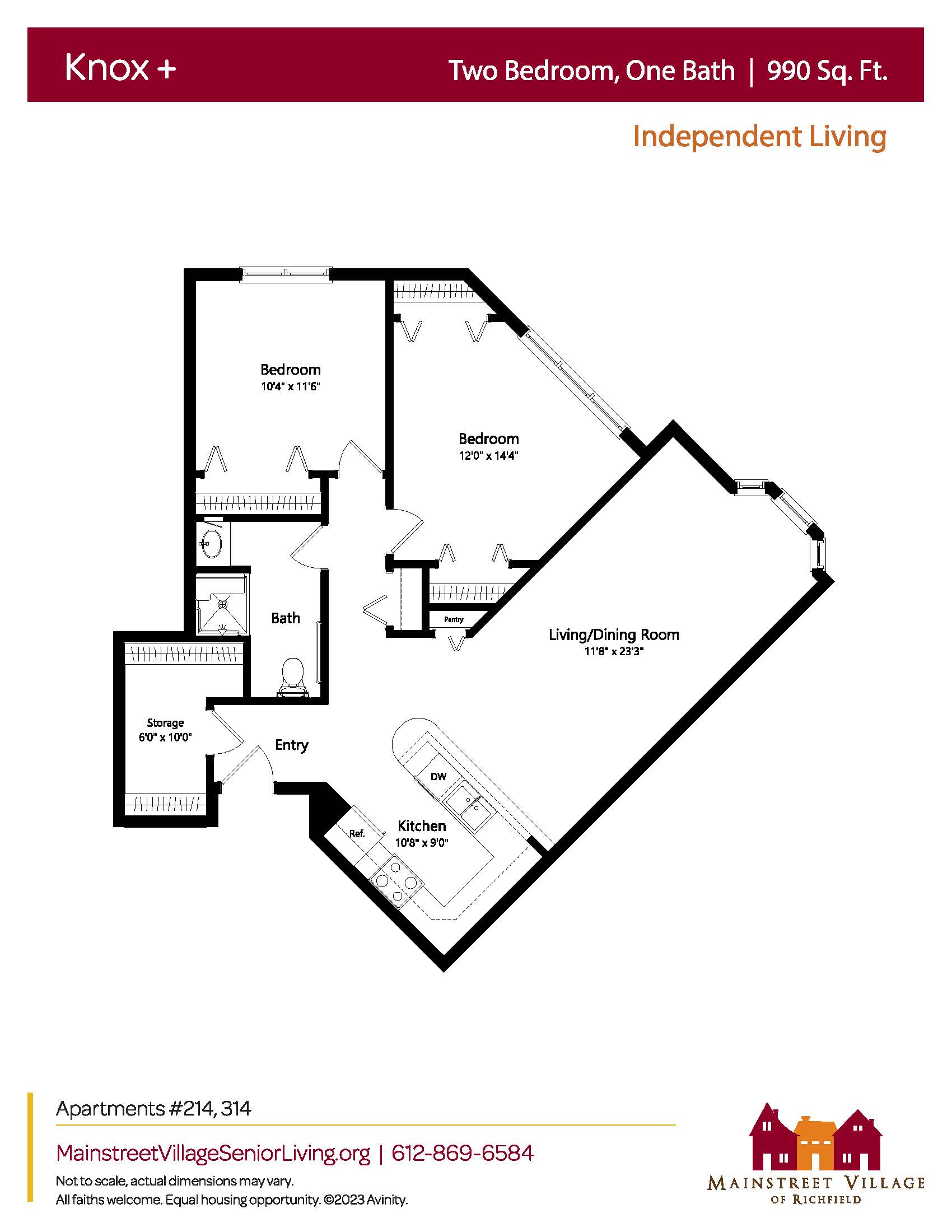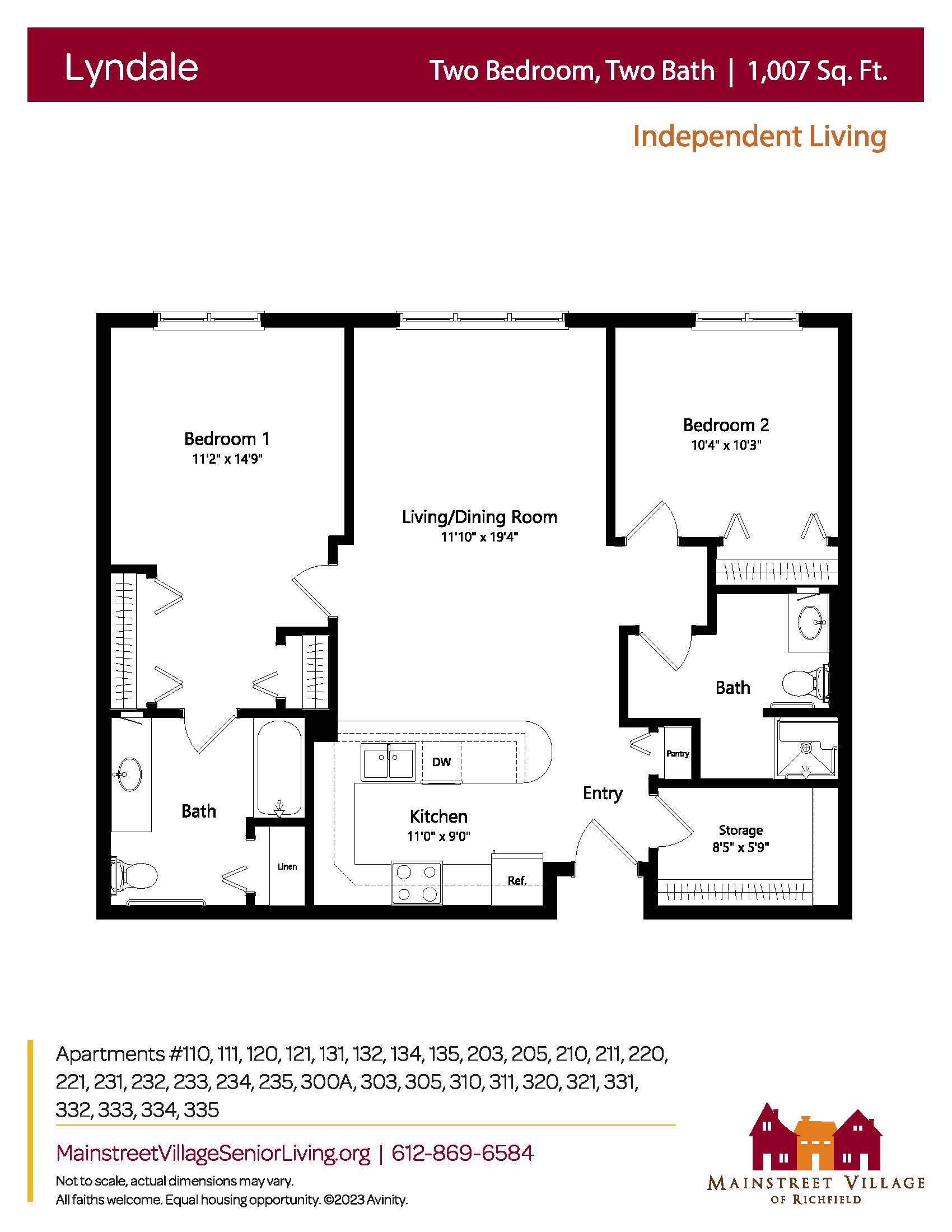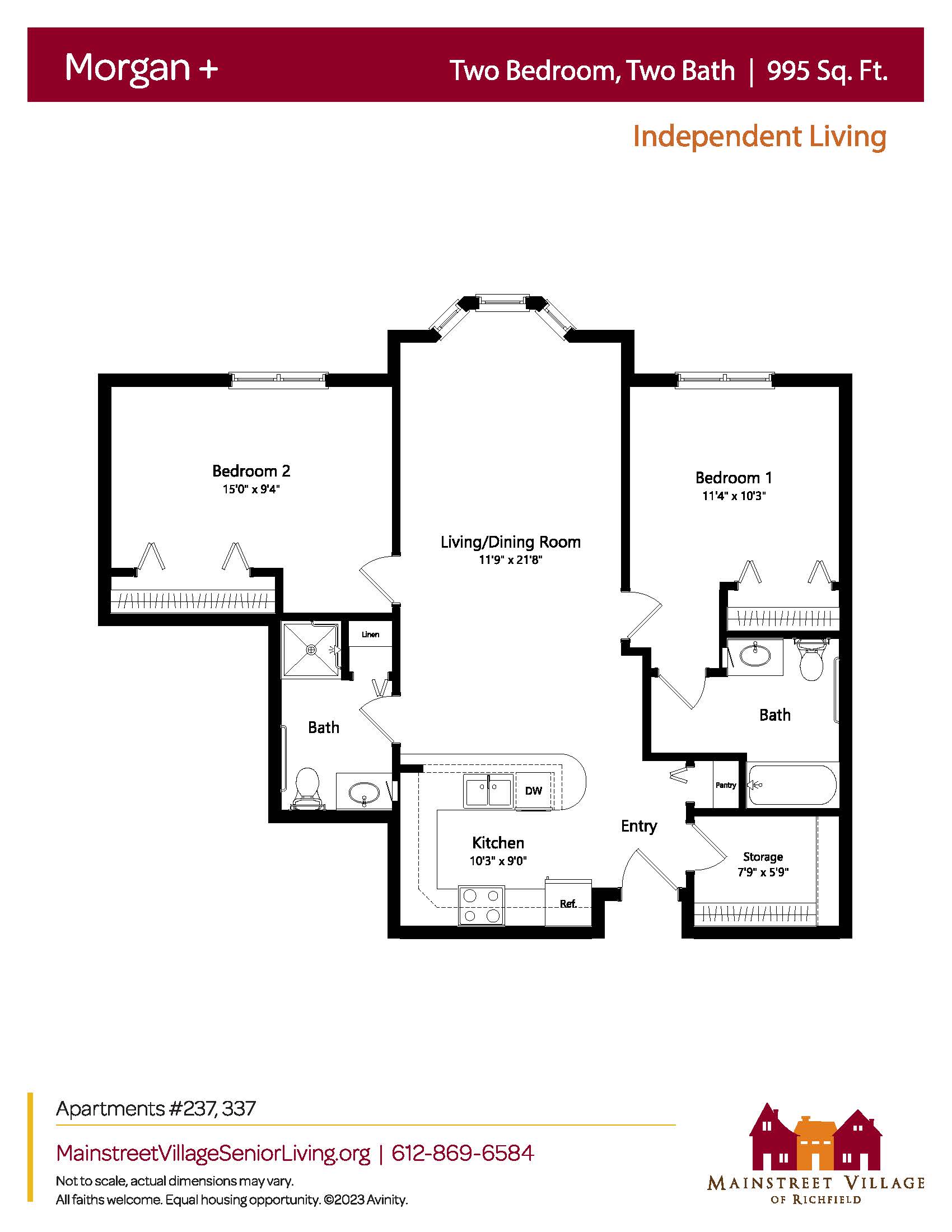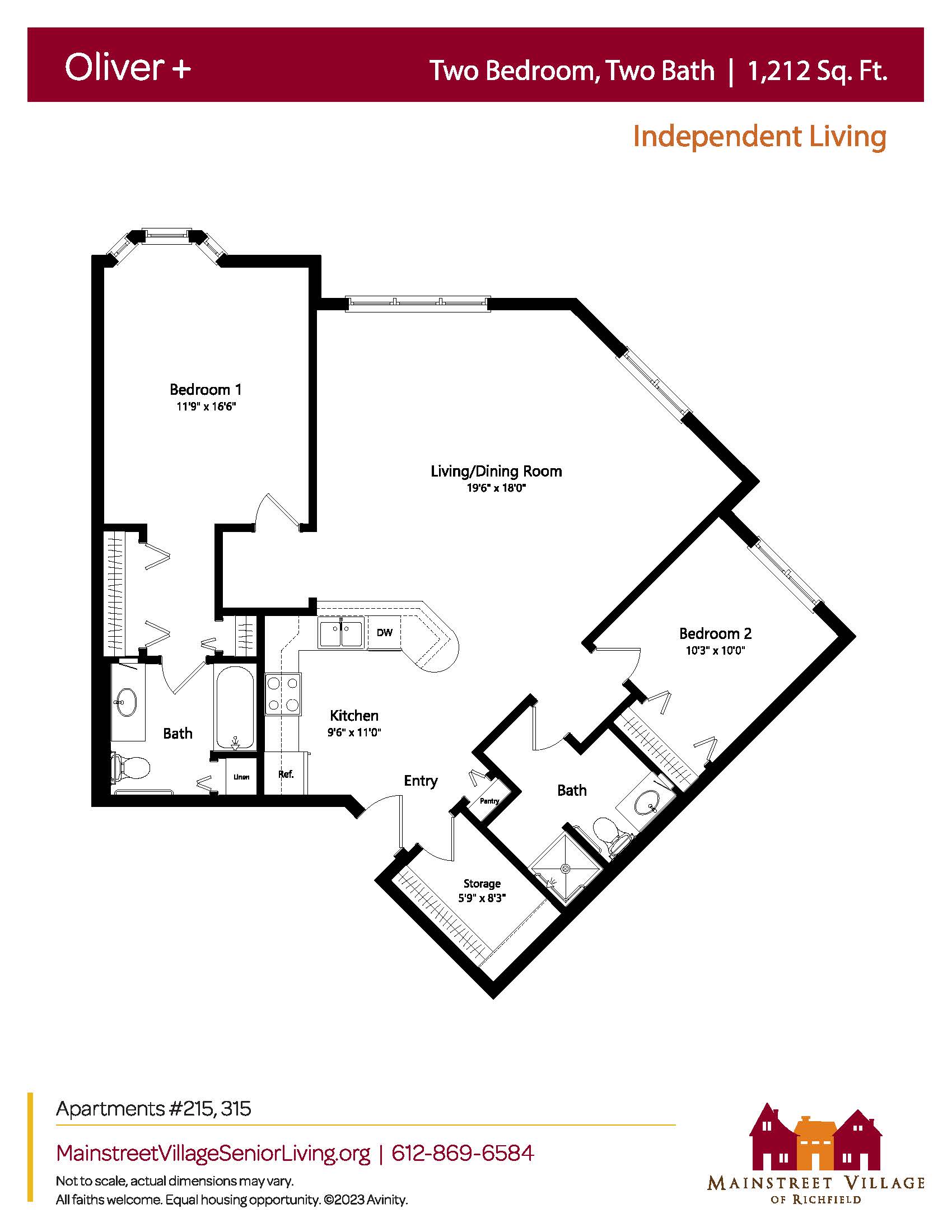 Restaurants: Starbucks, Panera, Dairy Queen, Broadway Pizza, Potbelly Sandwich Company, Chipotle, Noodles & Co. (1 block or less)
Shops at Lyndale (1 block)
Nail and Beauty Salon (1 block)
Shopping: The Hub Shopping Center and Southtown Shopping Center (1 mile)
Richfield Medical (1 mile)
Wells Fargo Bank and US Bank (under 2 miles)
Cub Food, Lund's and Aldi (3 miles or less)
Southdale Hospital (3 miles)
Southdale Shopping Center and Mall of America (3 miles)
MSP International Airport (5 miles)
"I didn't want to live alone or where other residents rarely interacted. At Mainstreet Village, the helpful Staff quickly learned my name. At the next "Tuesday Social", I was cheerfully waved over, introduced, and added to one table group; who then helped me get acquainted with other residents and activities. I'm enjoying these new friends! I love my convenient, light-filled apartment, the Dining Room food, the mini-store and Post Office, the clean laundry room, elevator and underground parking! Mainstreet Village is close to everything I need, so independence is easy! It's like living on a calm cruise ship!"
– Mary C.
From our blog: One of Anne's favorite things about Mainstreet Village is the Fun Friday dinner events. The culinary staff goes all out with a special themed dinner and the dining room gets packed. She enjoys the time with her friends, eating and sharing stories. Another favorite is the weekly Bible studies.