Back to top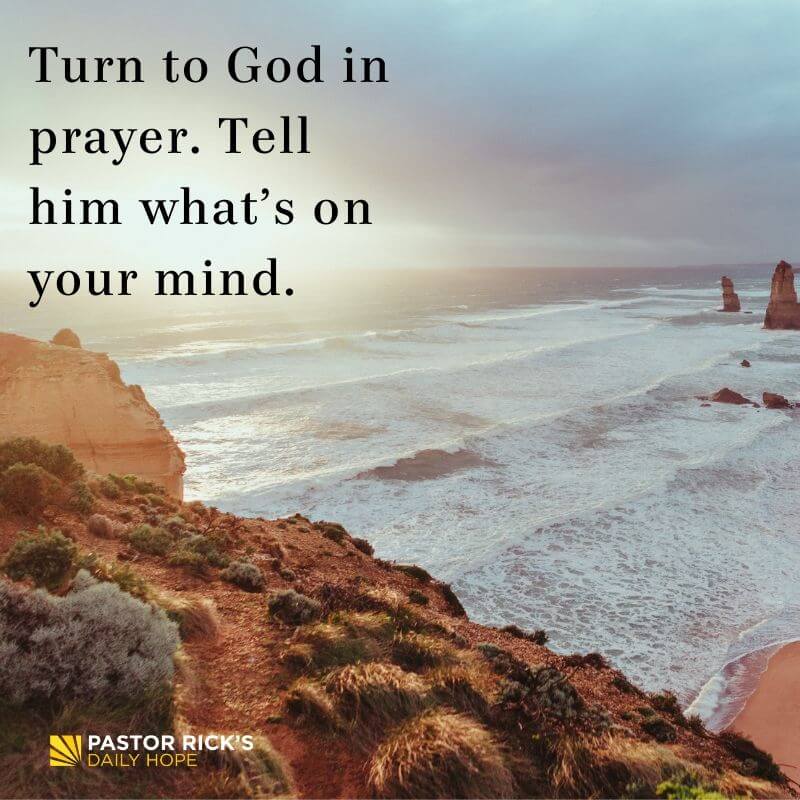 It seems that times of worrying are like waves that hit the shore. None of us can say to the ocean waves to turn the other way and they obey your voice. To stop from worrying seems as relentless as those waves. Yet I have found that when I begin to worry, it's my cue to tell the waves of worry to turn the other way. It can be done in some very practical ways. Here are a few steps I take that turn the tide of worry around:
Grateful Meditation: Find a quite place where you can be with your thoughts away from the distractions of life. First, believe that God is good and that God wants to help you and see that you are at peace. Then pray about your concerns and worries. The next step is key. Begin to think about what you can be grateful to God for. Its also good to write them down in a notebook. Keep listing things to be grateful for until the symptoms of worry begin to fade away. None of us like the symptoms of worry such as: insomnia, racing heart, sweaty palms, feeling of dread, and so on and so on. But when you begin to list things to be thankful for your mind begins to focus on things above. The apostle Paul lived this way, and he reminded people in his day to do this also. Consider his thoughts in his letter to the early church in Philippi, Greece:
Rejoice in the Lord always. I will say it again: Rejoice! Let your gentleness be evident to all. The Lord is near. Do not be anxious about anything, but in every situation, by prayer and petition, with thanksgiving, present your requests to God. And the peace of God, which transcends all understanding, will guard your hearts and your minds in Christ Jesus.
Finally, brothers and sisters, whatever is true, whatever is noble, whatever is right, whatever is pure, whatever is lovely, whatever is admirable—if anything is excellent or praise-worthy—think about such things. Whatever you have learned or received or heard from me or seen in me—put it into practice. And the God of peace will be with you.
…from Philippians 4: 4-9
By Campus Pastor Lane Skoglund-Anderson