Back to top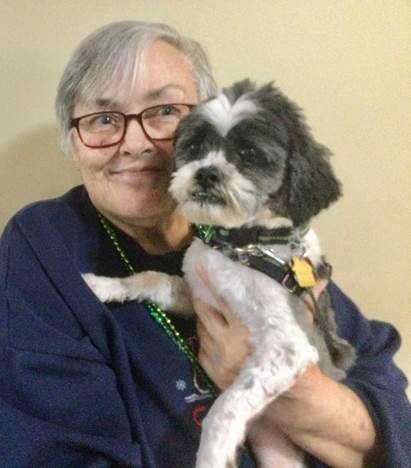 Interview with resident #1
Aug 3, 2022
Have you ever wondered what senior housing is really like? Hear firsthand from Carmen, a resident at WestRidge of Minnetonka.
My roots go back to South Dakota, but more recently I have been shuttling between the locations of my family members, mostly in the Seattle area. My kids said: "Mom, you should settle down in a permanent location." Luckily, I chose Minneapolis. As I surveyed independent living centers, I had a wonderful tour of WestRidge of Minnetonka given by Jennifer. She was so outgoing and friendly, and she really sold me. Of course, the outstanding accommodations were a major factor. Nowhere had I ever seen such an outstanding dining room with lavish chandeliers and long exquisite drapes. During the week I rise at 6 a.m. and have coffee with my dear friends in that pleasant room.
The apartment I chose was well suited for my needs. The view from my windows allows me to see the entrance way and all the people coming and going. The amount of sunlight's just right and my room does not become overly heated by the sun. The room is quiet and suitable for my writing. A fellow resident encouraged me to write a book, which I have labeled "Please Don't Die." Once I started to write I became engrossed with the project, and it gives me great satisfaction. My grandchildren can't wait to read it since it has so much family information.
WestRidge allows pets in our apartments. My dog keeps me busy, too. We take short walks around the premises. I say short walks because my dog Bella is 12 years old and tires easily. I love that little dog and she gives me comfort. Animals are said to be therapeutic. Understandably a number of residents have pets here.
We have all kinds of activities here that draw residents out of their apartments for good social interaction. I suppose the thing I like best here is the friendly residents' factor. Our Life Enrichment Coordinator, Elizabeth, is our cheerleader. In spite of all these social events I still manage to work off campus tutoring children (ages 3 to 6 years old) in math and reading. The racial mixture of the children is really great and includes Russians, Chinese, Africans and others. It is so gratifying to see the improvement in their studies. It is the same spirit of serving others that prevails at WestRidge.
WestRidge of Minnetonka is my lovely home. I cherish every minute living here.
As told to WestRidge resident, Fred Wulff