Back to top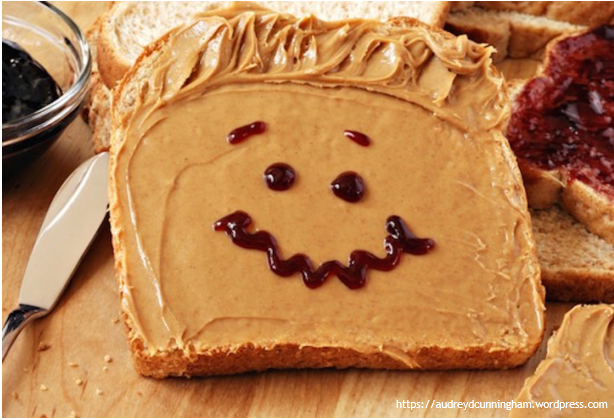 Peanut Butter—Love it!
Jun 1, 2021
Add peanut butter to your diet as a quick protein staple instead of meat. Spread it on your toast or waffle for breakfast, eat it with soda crackers for an afternoon snack, enjoy a peanut butter cookie, or have a classic peanut butter and jelly sandwich before bed! It fills you up and satisfies!!
According to Wikipedia, The United States is a leading exporter of peanut butter and one of the largest consumers of peanut butter annually per capita. In years past when it wasn't so available overseas, missionaries requested family and friends to send them peanut butter from home.
What is significant about peanut butter? George Washington Carver is often credited with inventing peanut butter, but actually he did not. However, as a prominent African American chemist, he promoted alternative crops to soil-depleting cotton, such as the peanut, soybean, pecan, and sweet potato. He discovered ways to use peanuts which contributed to keeping the South afloat economically when the cotton crops were destroyed by the boll weevil.
When asked to speak before the U.S. House Ways and Means Committee in 1921, he was asked:
"Dr. Carver, how did you learn all of these things?"
Carver answered: "From an old book."
"What book?"
Carver replied, "The Bible."
The Senator inquired, "Does the Bible tell about peanuts?"
"No, sir," Dr. Carver replied, "but it tells about the God who made the peanut. I asked Him to show me what to do with the peanut, and He did." (Lee, Dr. Richard G. In God We Still Trust, Thomas Nelson, Inc. 2009, 88.)
God is still speaking, answering prayers, and giving people wisdom. We need only ask. "Send me your light and your faithful care, let them lead me" (Psalm 43:3).
--Sherree Lane, Campus Pastor Scandia Shores