Back to top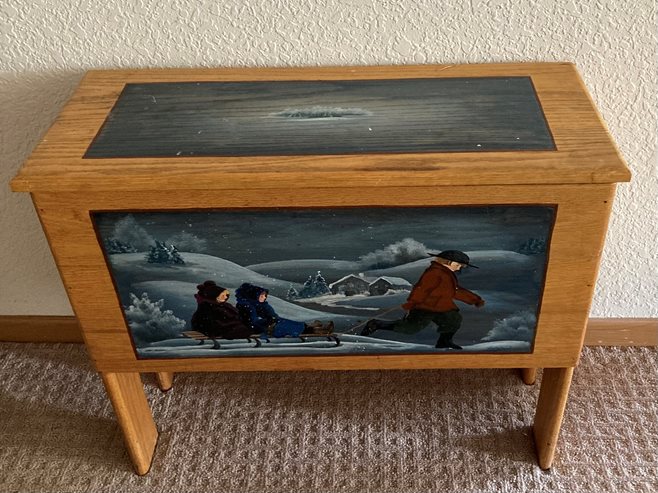 World Senior Citizen's Day 2023
Aug 20, 2023
I had the privilege of spending some time with Anne recently. She is a lovely, independent, interesting woman of 101 years of age (soon to be 102). She is the most senior resident at Mainstreet Village, an Avinity continuum of care community. I would love to share some things I learned about Anne with you.
She remembers not having TV, only radio, for home entertainment. Then when her family did get a TV, there were only three channels and yet they thought that was fantastic! Nowadays, Anne says, there are hundreds of channels with only "junk" on most of them. I agree, Anne!
I asked Anne what advice she would give a young person today, and she said, "Listen to your parents!" They are wise and have only your safety in mind. Not like your friends, perhaps, who might steer you into things you will regret.
When I asked her what the secret was to her longevity, she said her Russian parents! And perhaps the wonderful foods she grew up on. I asked her more about her parents, and she told me they never spoke English. Several families came from Russia and moved to Minnesota together and lived close together – so their friends all spoke Russian. Anne has three sisters and three brothers, who all learned English well and so interpreted for them. The group consisted of all hardworking folks who, according to Anne, got along with everyone, didn't borrow from anyone, and never stole anything.
Anne's favorite movie is the 1955 "Love Me or Leave Me" with Doris Day, James Cagney and Cameron Mitchell. When I asked why, Anne explained that it taught her that she should never fall for something she couldn't hang on to.
Well, Anne hung on to her beloved husband for 84 years! Although they had a wonderful marriage, Anne says, "There were days!" They raised two wonderful, decent, kind boys who visit Anne often and take good care of her.
I enquired if there was an age that if she could go back to it she would want to. Anne didn't hesitate to respond, "28!" She explained that it was because that was her age when she married her sweetheart.
I asked Anne about her 100th birthday celebration and she rolled her eyes and said it was big! There were so many flowers in her apartment, she said, that there was almost no room for the people!
One of Anne's favorite things about Mainstreet Village is the Fun Friday dinner events. The culinary staff goes all out with a special themed dinner and the dining room gets packed. She enjoys the time with her friends, eating and sharing stories. Another favorite is the weekly Bible studies.
I was hoping Anne would give me encouragement as I get older myself, but she feels there isn't anything rewarding about aging. She often wakes up in the mornings and asks God, "Did you forget about me?" (Because all her siblings passed away in their 70's.) But, I did ask her what important lesson she has learned from life, and she shared this, "There's always someone worse off than you." I thought that was a pretty good outlook.
Anne's time these days is spent more on things like praying for family members and others and world events. I responded, "That is something we can all do, no matter our situation."
I inquired if there was anything Anne wanted to do in her life that she wasn't able to do, or if she regretted anything, and she declared, "No!" When I inquired whether there was a favorite memory she wanted to share with me, she said, "No, they are all good." Well, that's something I look forward to be if I reach 100.
She didn't want her photo taken, but enjoy these pictures of the furnishings in her apartment; most of which her husband made for her. The small white box with little drawers is from her mother's sewing machine. I would call that a definite antique!
Anne, you are a blessing and inspiration to your friends and the Mainstreet Village staff. We are looking forward to celebrating your 102nd birthday in a few months.
Author:
Mary Casarez
Avinity Executive Assistant
Thank you for reading our article. To find out more about Avinity, click here, or contact us here, or by email at [email protected] or by calling 612.861.2799.