Back to top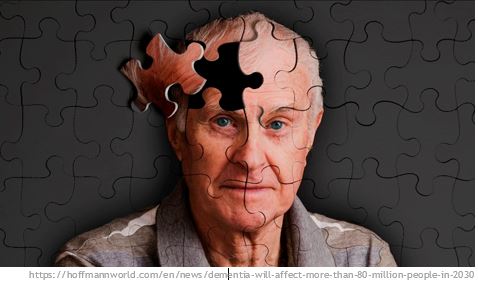 Stages of Dementia
Jun 20, 2022
Dementia refers to a category of diseases that cause loss of memory and deterioration in other mental functions.
Normal cognitive decline from aging: To some degree cognitive decline as we age is to be expected. Commonly joked about as "old people syndrome." This is usually where cognitive decline stops for most of us.
According to the Mayo Clinic1, Mild Cognitive impairment (MCI) is the stage between normal cognitive aging and the more serious decline of dementia.
a. Problems with memory thinking or judgment
b. Losing things often
c. Having trouble coming up with words
The following are the stages of dementia, according to Healthline.com2:
Mild Dementia: this is where dementia begins to be more debilitating. Memory lapses are common, and they began to effect daily life.
a. Banking and financial management become troubling
b. Might become more withdrawn, behavior may start to change
c. More trouble in communication; expressing thought or complex ideas is hard
d. Recent memory loss is common
i. At this point minor care-mid level care or assistance may be needed
Moderate Dementia: at this point assistance is almost mandatory. Daily activities have become harder to perform and harder to remember to perform.
a. Greater memory loss, including events further into history
b. Need assistance with activities of daily living (ADLS): grooming, showers, getting dressed
c. Sleep is generally affected at this point. (Sleeping during the day restlessness, sundowning)
d. Personality may change significantly: irritability, suspicion, etc.
Severe Dementia: Once dementia reaches this stage individuals will need quite a bit of assistance daily.
a. Severe mental decline is present
b. Physical capabilities are severely declined
ii. Loss of control of bladder and bowel function
iii. Walking may not be possible anymore
iv. Might struggle with swallowing
1. Full assistance needed with daily tasks such as dressing, eating, etc.
2. The risk of infections such as influenza or pneumonia are higher
Truthfully, dementia as a whole can be a stressful for not only those who battle the disease, but for all their loved ones as well. We are here to help. Avinity has dedicated staff who commit themselves to serving our residents. We all live by the following statement:
Inspired by God's love, Avinity creates communities for older adults that nurture body, soul, and spirit.
Avinity Senior Living is here to help. Our Mainstreet Village community in Richfield, MN, provides memory care, assisted living and independent living. And whether one of our beautiful communities is right for your loved one or not, we are dedicated to our mission, and we will help point you in the right direction.
Visit us at www.avinityseniorliving.org.
Author:
Jordan Thompson
Housing Director of Riverwood Village
Cambridge, MN 55008
Other resources:
https://www.healthline.com/health/dementia/stages#outlook
https://www.alz.org/alzheimers-dementia/what-is-dementia
Footnotes:
1. https://www.mayoclinic.org/diseases-conditions/mild-cognitive-impairment/symptoms-causes/syc-20354578#:~:text=Mild%20cognitive%20impairment%20(MCI)%20is,%2C%20language%2C%20thinking%20or%20judgment.