Back to top
Mainstreet Village Assisted Living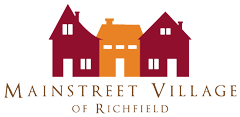 Mainstreet Village Assisted Living
7601 Lyndale Avenue South
Richfield, MN 55423
Map
Maintain your independence and get just the right amount of help
Mainstreet Village of Richfield provides both independent senior living and assisted senior living. Mainstreet Village offers an attractive, welcoming and vibrant community where residents can choose from a mix of housing options, services and amenities that provide them with as much or as little assistance as they need.
See brochure for pricing.
Life Enrichment Coordinator to assist residents in planned activities
Scheduled transportation for shopping, outings, events, activities and medical appointments
24-hour controlled access entry
Camera-monitored areas
Month-to-month rental agreement
Handicap accessible
Smoke free living environment
Social Room
Small pets welcome
Heat, water, trash pick-up and recycling included in rent
Weekly housekeeping, laundry and activities included in rent
Meals available, call for pricing
Library with computer and internet access
Outdoor patio and sitting areas
Guest room available
Hair salon
Spiritual care program, including nondenominational worship services and pastoral counseling by site pastor
24-hour staffing by Resident Assistants
Home Care services available
RN Management
Call for additional information on our Assisted Living features and support services
APARTMENT AMENITIES
A variety of floor plans with generous storage, closet space and pricing options
Individually controlled heating and air conditioning
Neutral décor with light woodwork
Large windows allowing for natural light
Pull cords in bedrooms and bathrooms monitored 24-hours
Grab bars in shower areas
DINING SERVICES
3 meals/day included
RECREATION AND SOCIAL PROGRAMMING
Mainstreet Village offers a variety of recreational, religious, educational, cultural and social programs. Residents are actively involved with staff to plan activities that enhance their quality of life. We design our programming to meet the physical, emotional and spiritual needs of our residents. Residents may participate to whatever extent they desire.
FITNESS AND WELLNESS
Life Enrichment Coordinator leads weekly exercise classes.
SPIRITUAL CARE
Mainstreet Village provides a spiritual care program, including nondenominational worship services and pastoral counseling by a site pastor that fosters a caring and inspirational community.
TRANSPORTATION
Handicapped-accessible transportation is provided to take residents shopping, to restaurants, on outings, to activities, events as well as to medical appointments on Wednesdays between 9am and 3pm within a 5-mile radius. Additionally, Mainstreet Village is located directly on the Metro Transit bus line with a stop at the corner of the building.
Floor Plans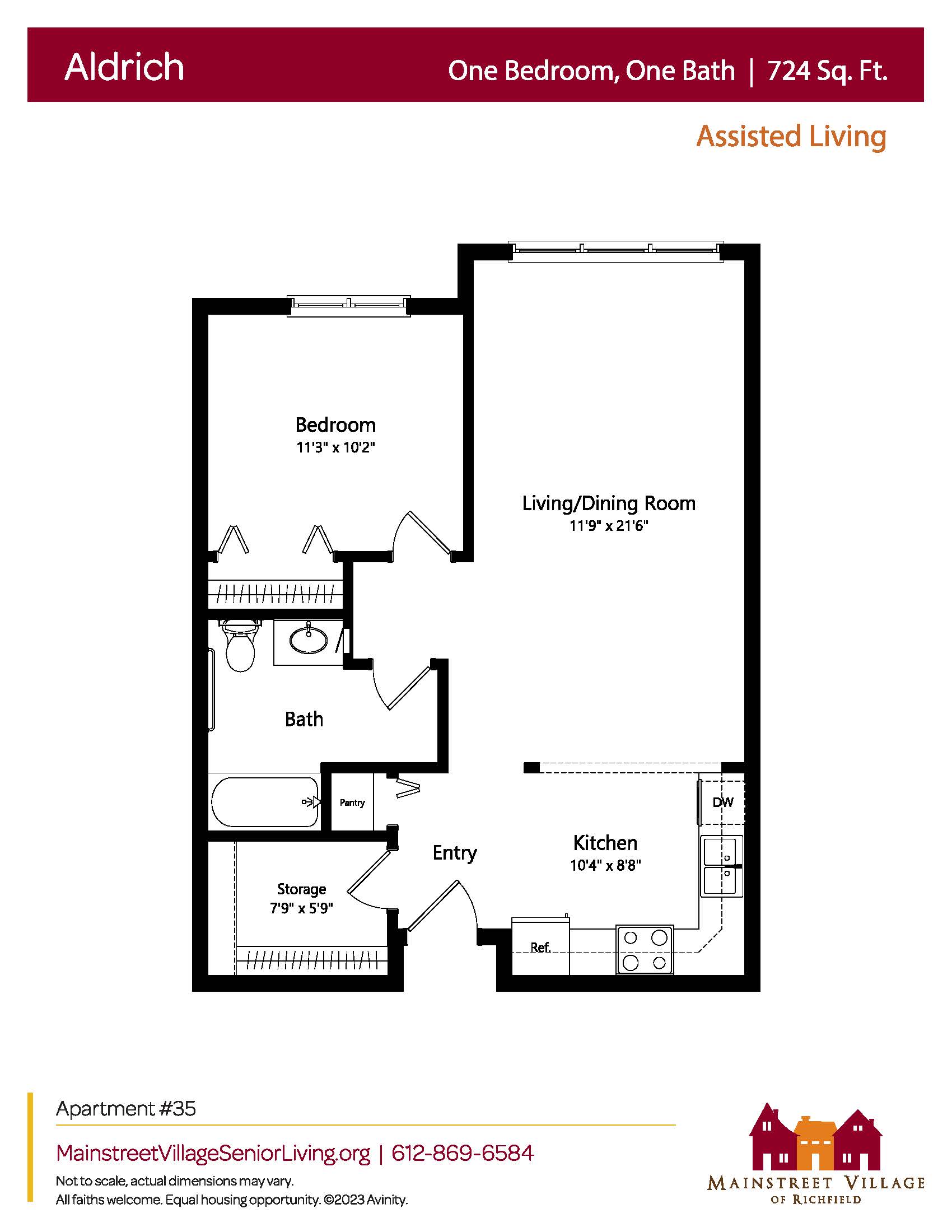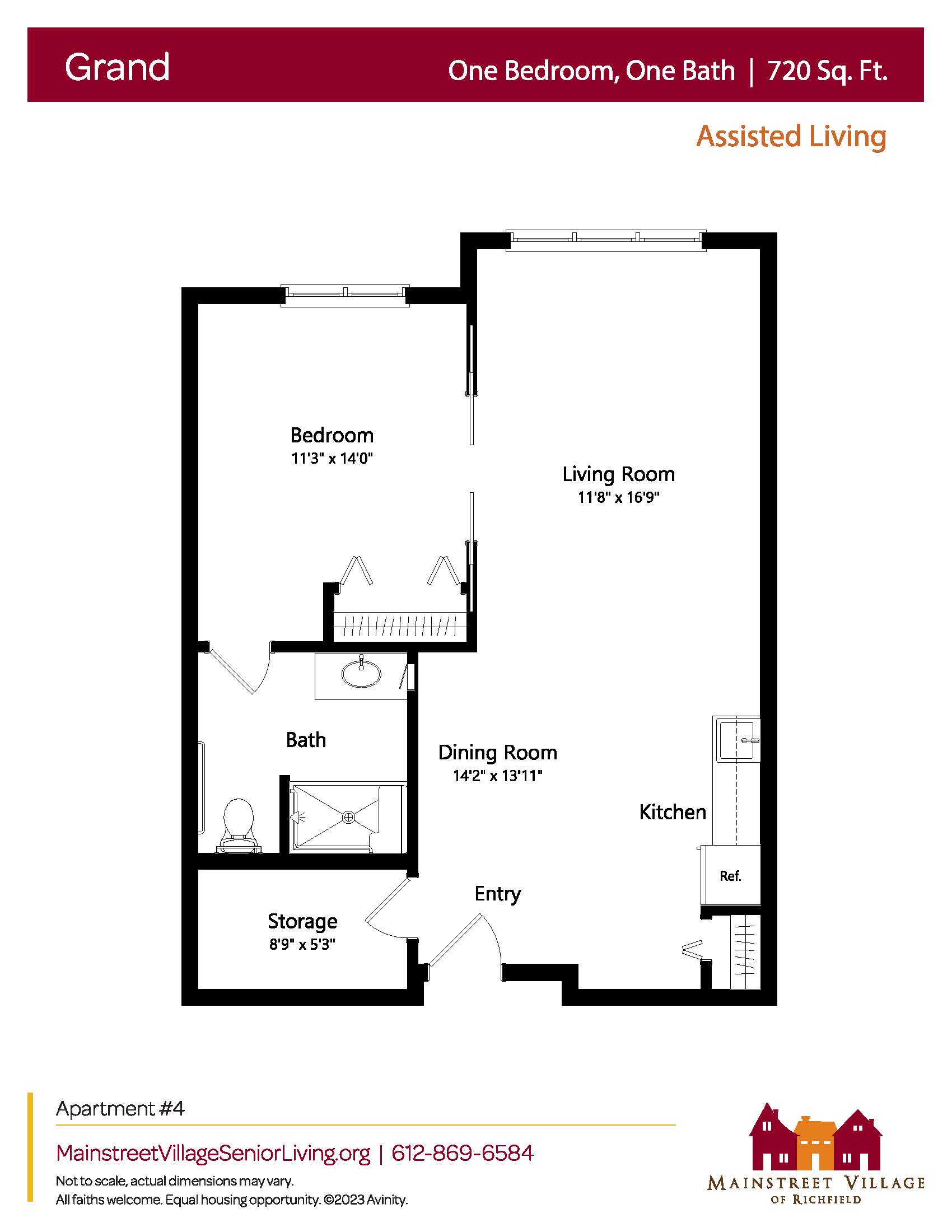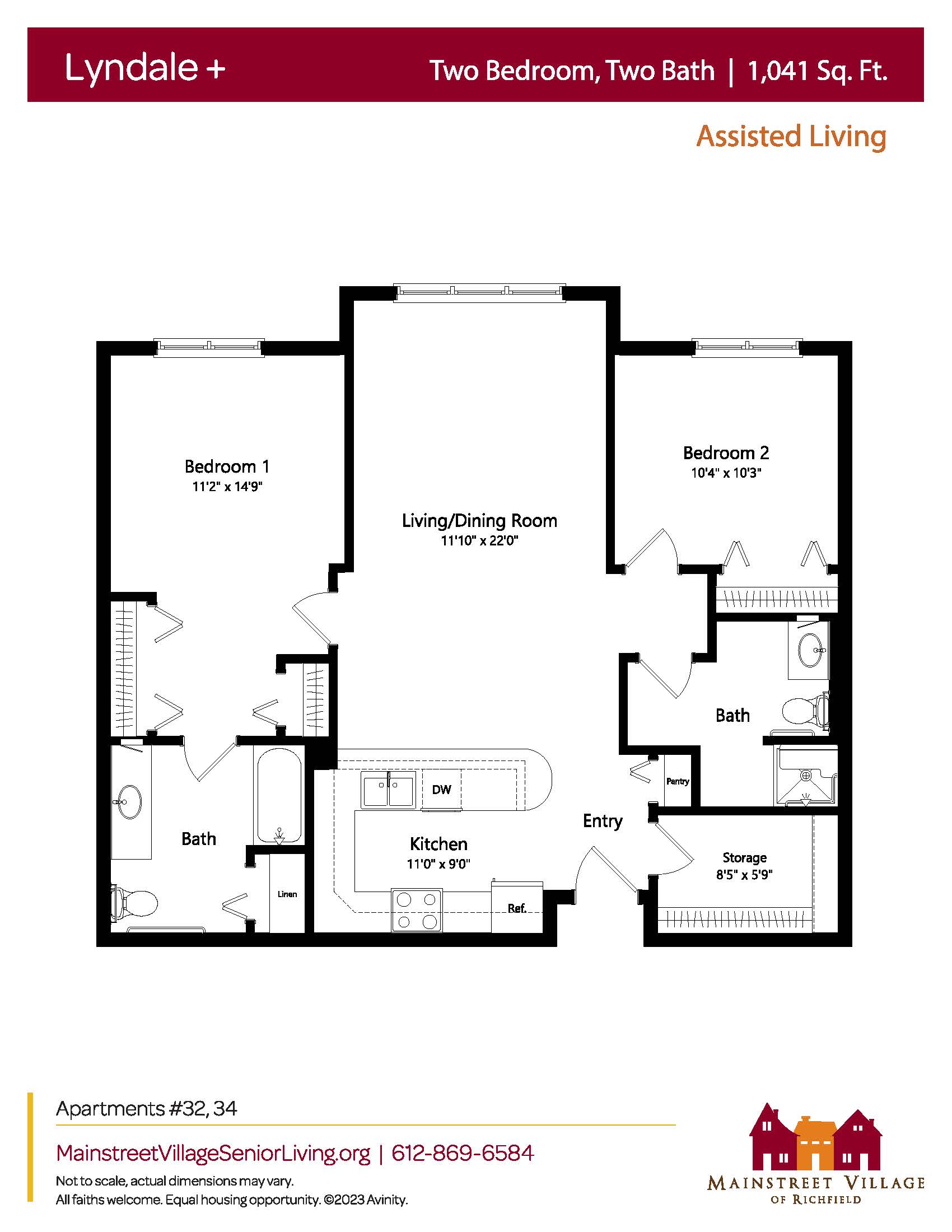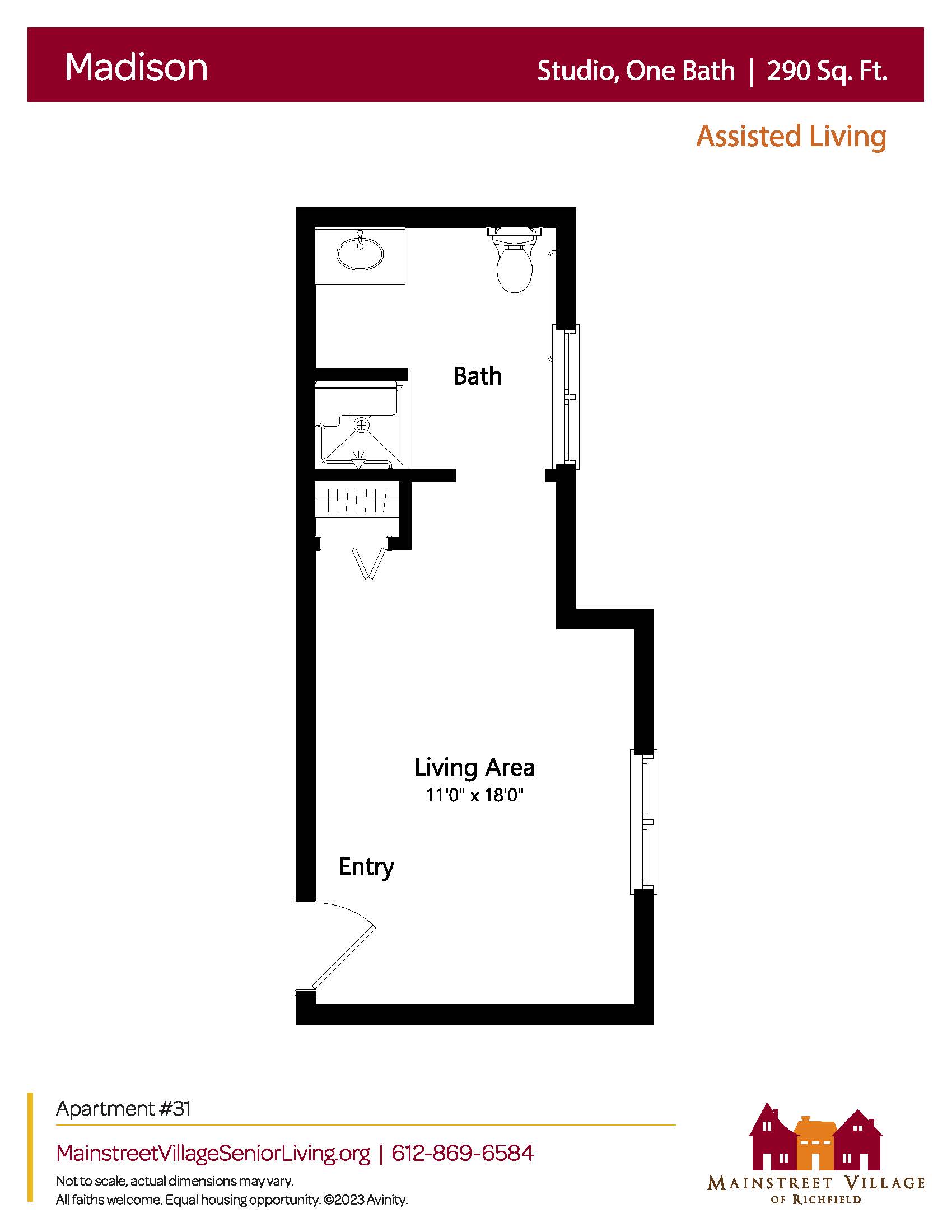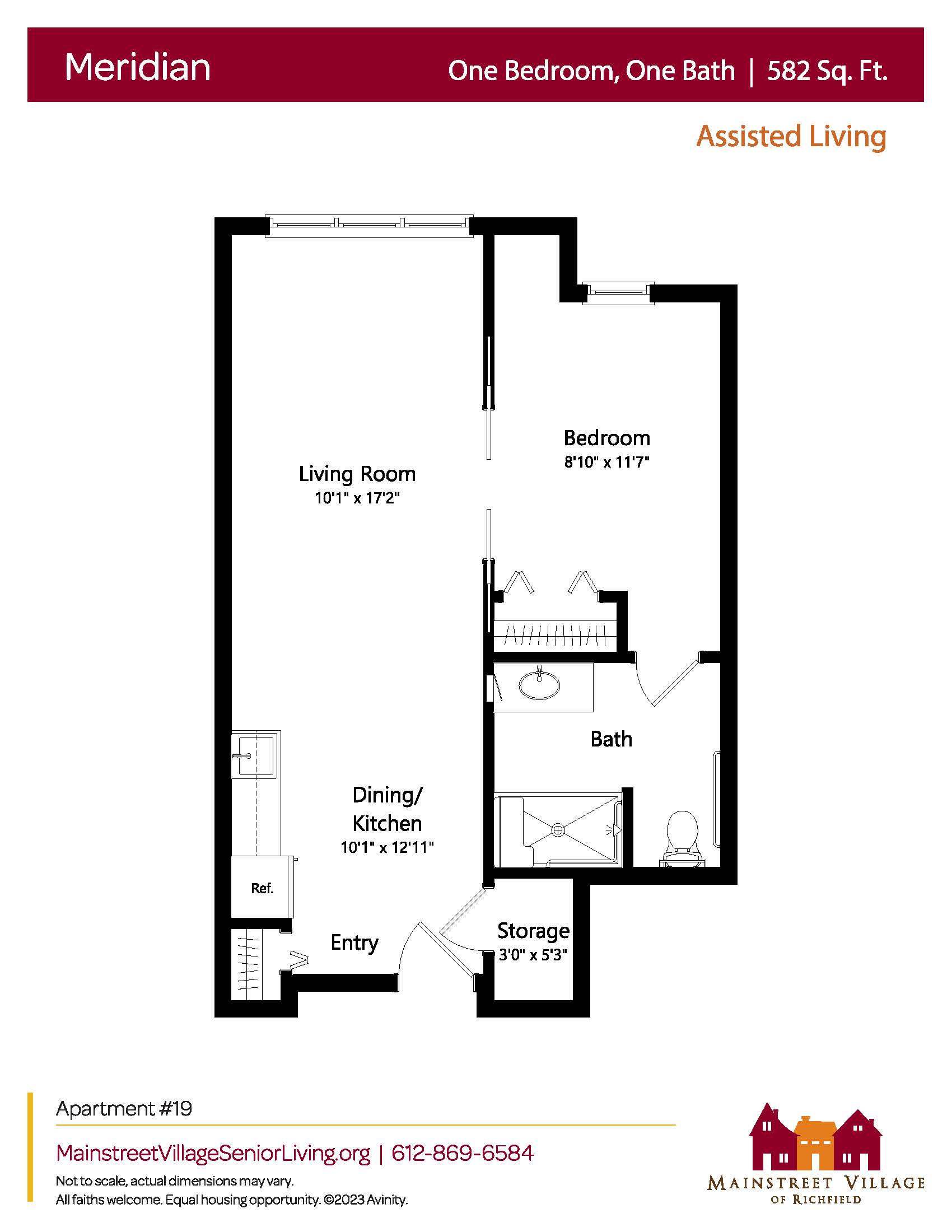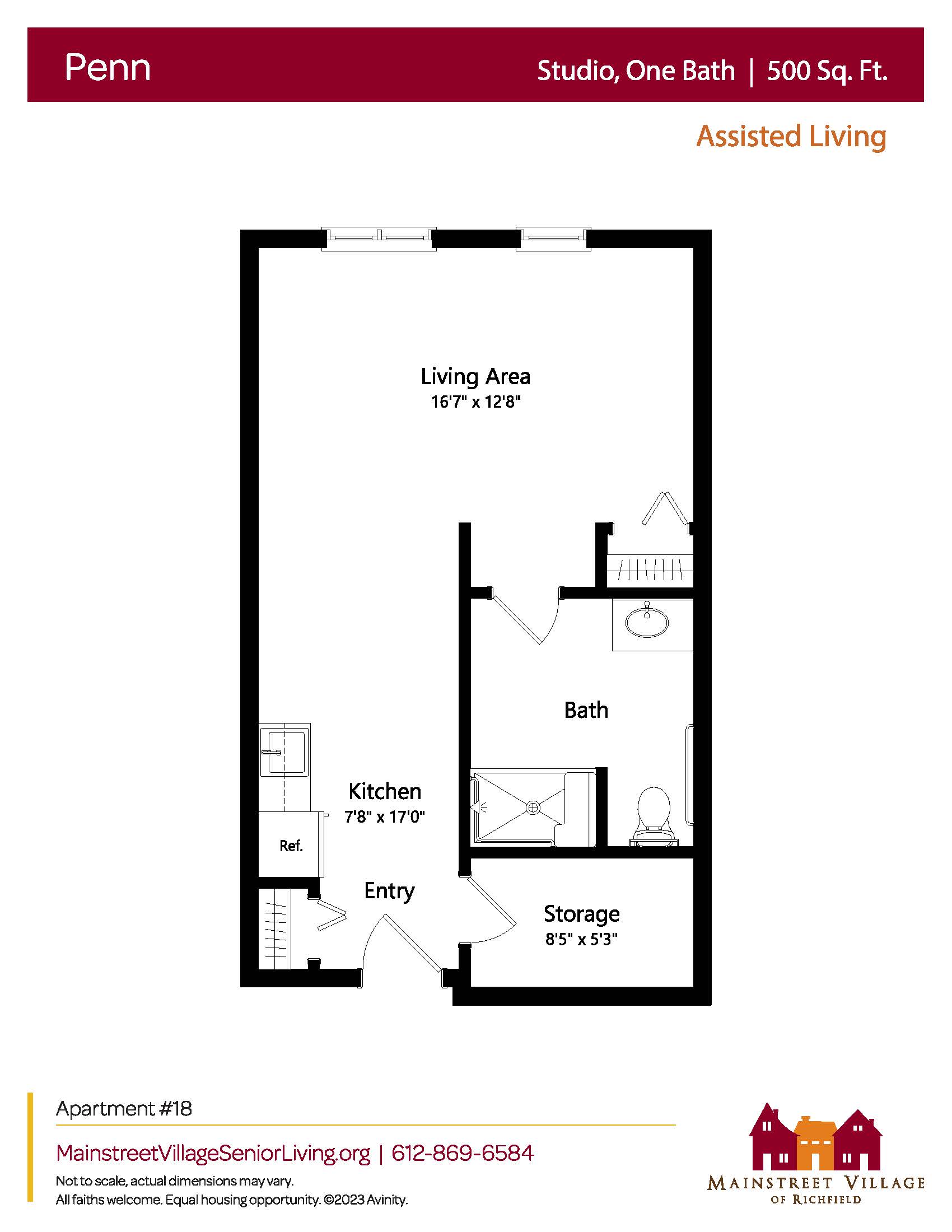 "My brother has been a resident in Assisted Living at Mainstreet Village since April, 2022. We knew from the day we entered for a tour that this would be a wonderful home for him. The staff was so welcoming and kind. They have made him feel very comfortable. He has thrived in this community, and enjoys the worship time, activities, and meals they offer. After getting to know the staff, I decided this would be a perfect place to get a part-time job. I am now serving meals to the residents in Memory Care and really enjoying it. Our family is very happy that we found Mainstreet Village."
- Mary H.
Oct. 2022